Managed Hosting Services Checklist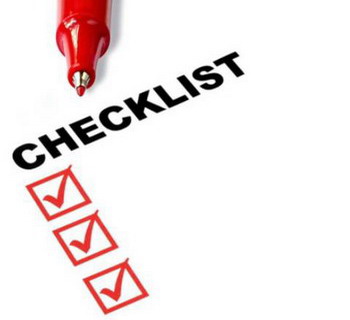 Before you get any service provider for your web hosting you need to make some points clear with them and check the availability with yourself. The list for the matters to be discussed and revised before the agreement are declared below, have a thorough look:
Do check if you have the required software and hardware to host your site, if not then ask your provider for the specs.
Do also check if you have IT expertise on staff or if you need external support. This will help you evaluate required services.
What kind of the services are offered to you by your service provider? Are they managed, unmanaged or both?
What are the involvements of the provider's managed services? this question matters much in the case where you are seeking for more than just an occasional server reboot for support. The provider will offer you their services and support for monitoring your servers and applications, do decide for this favor which of course is not free of cost but necessary.
Do check if you are going to have the access to the monitoring interface, in case you have chosen the provider as the monitor for the servers. You must make sure the fact that your provider can lend hand in training your staff to understand and handle the interface.
You also need to evaluate the facts regarding the cost and support for the dedicated servers. If you don't have enough budgets to buy your own hardware for the dedicated servers, you can evaluate the cost and rent the dedicated server and also the support.
Do also check what the rates are offered by the server provider for the storage space and bandwidth. While you check for these do inquire if the provider offers multi-homed bandwidth where you can purchase extra bandwidth if need be.
The point to be considered while checking for space is the power of the storage space. If you are in need for high powered servers so you must go for one which can provide you with one, don't compromise.
Do settle the issue regarding the renting space payment if you are going to pay on monthly or yearly basis for storage space and bandwidth. A point to be made clear here is, you can enjoy discount if you chose to pay on yearly basis. Negotiation appeals much before you and your provider mutually decide for the renting rates.
Receiving the traffic to your site is also the matter which demands due consideration, you must decide about this matter before you pay for the server. Do discuss about the estimated traffic you will be receiving in future. This all is needed to estimate the bandwidth required for your site and also the settlement of the rates associated with these issues.